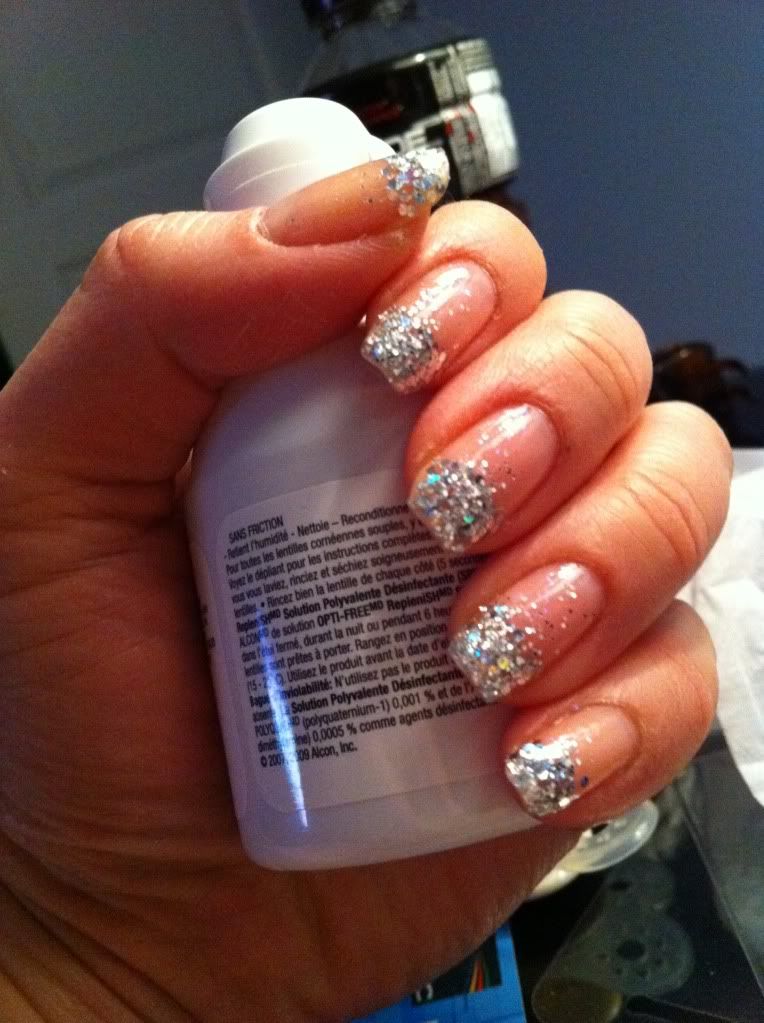 i can safely say that i am now over my glitter nails phase. LOL i've done glittery nails for the past few months but don't worry i'll bring it back in a few months! hahaa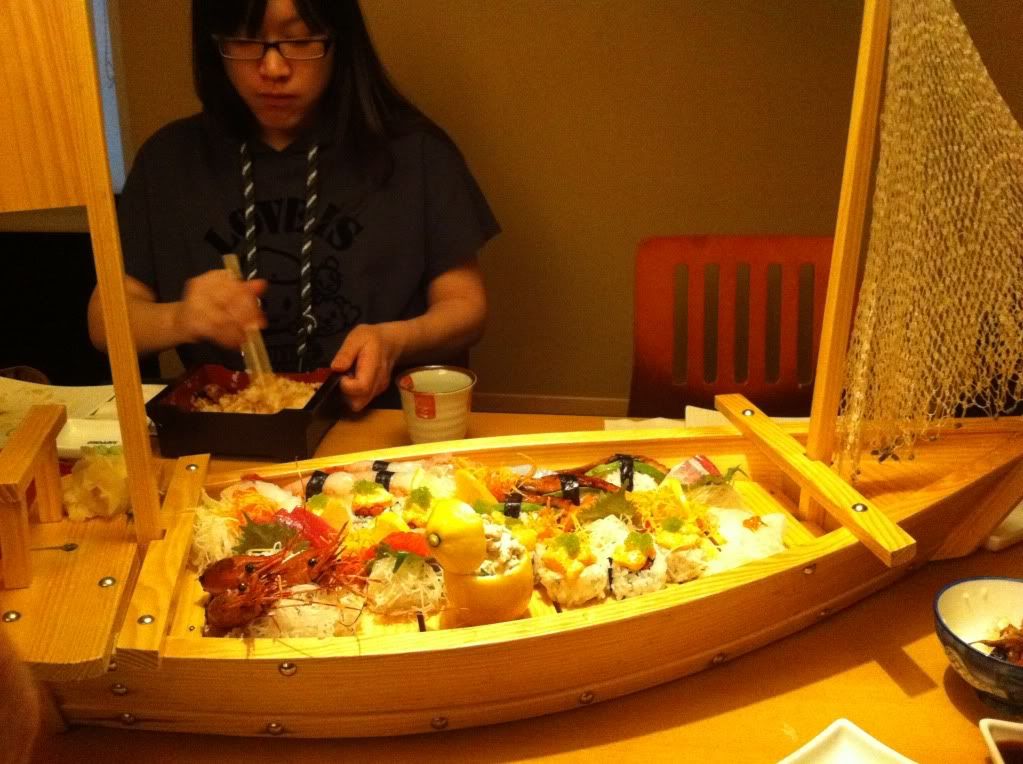 we never go a week without sushi. although we prefer and still make it at home, we do go out once or twice a week to our favorite sushi restaurant. that's cuz my brother asks us to go all the time and treats us everytime hahaha sucker! jk i love my bro. and there is my bro's pregnant girlfriend who is ready to pop anyday now. exciting!!! poor girl loves sushi but has to eat her rice box every single time we go and eat yummy raw fish and drink sake in front of her face muahahha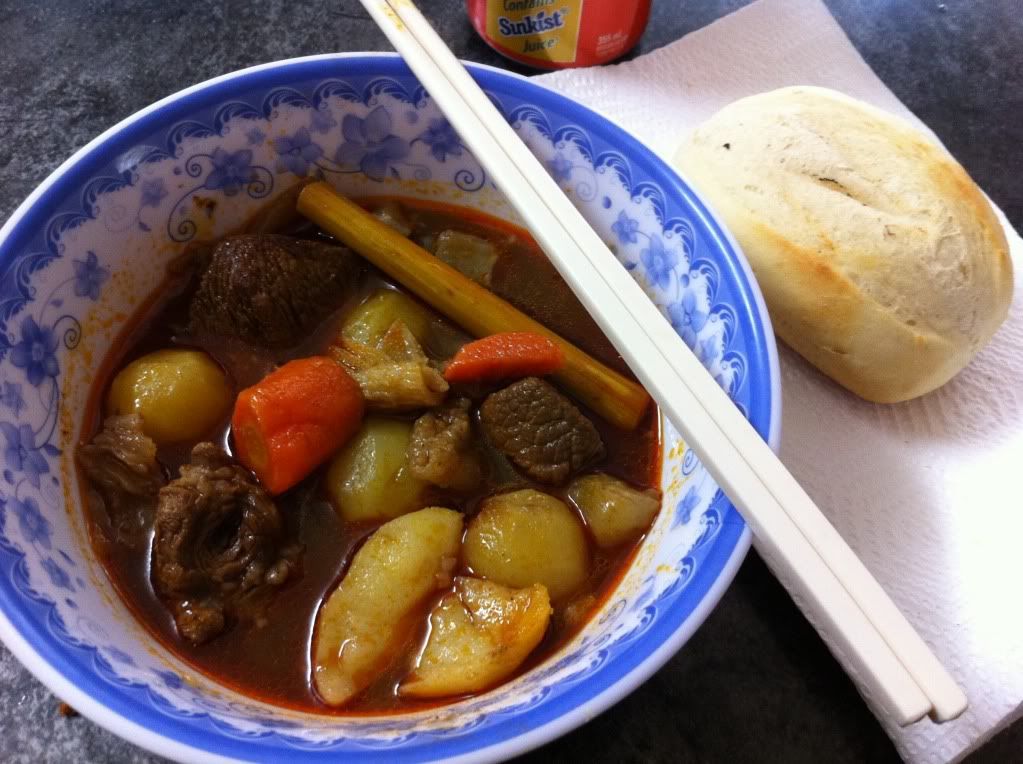 one of my favorite vietnamese dishes: banh mi bo kho. (braised beef stew with carrots n potaters served with bread) especially made by my future momma in law. i had this every single day when i was in vietnam mmmmm!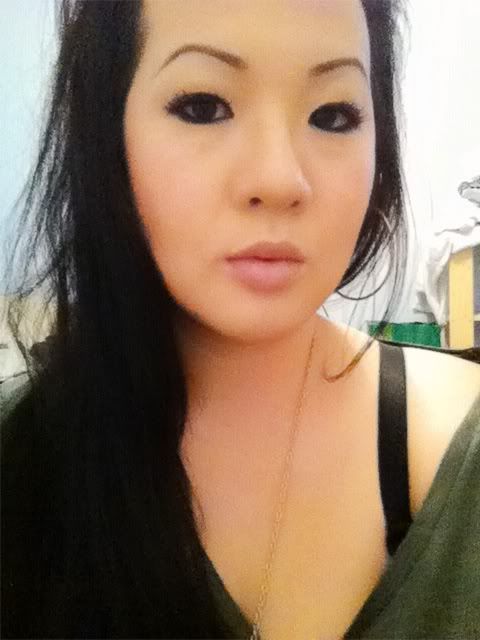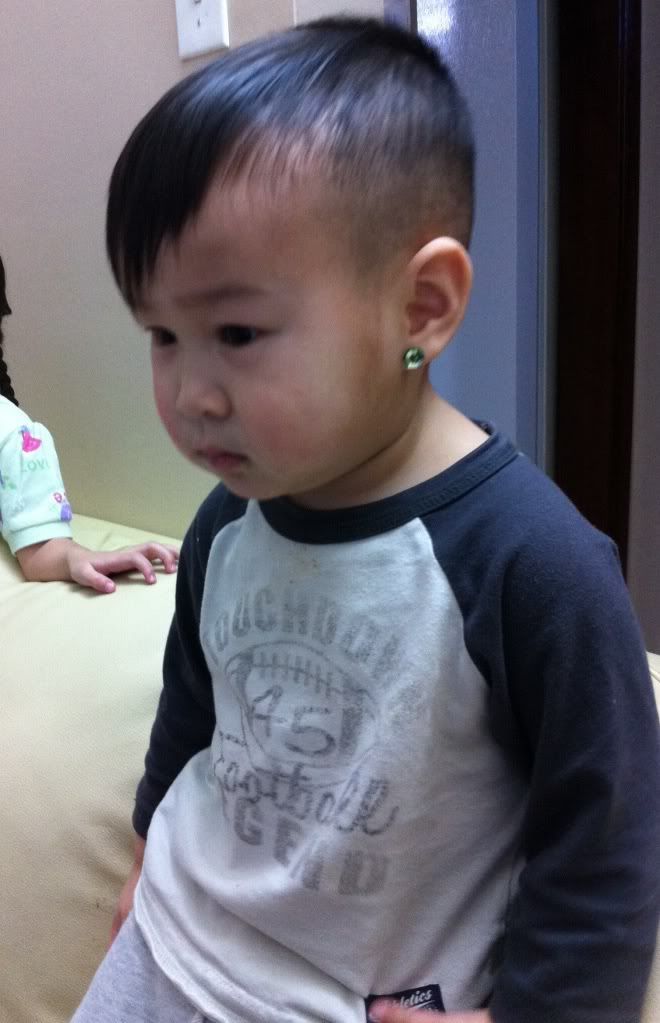 kane doing some serious posing with his stick-on earring hahahaha


currently obsessed with my leopard scarf rawrrrrrrrrrr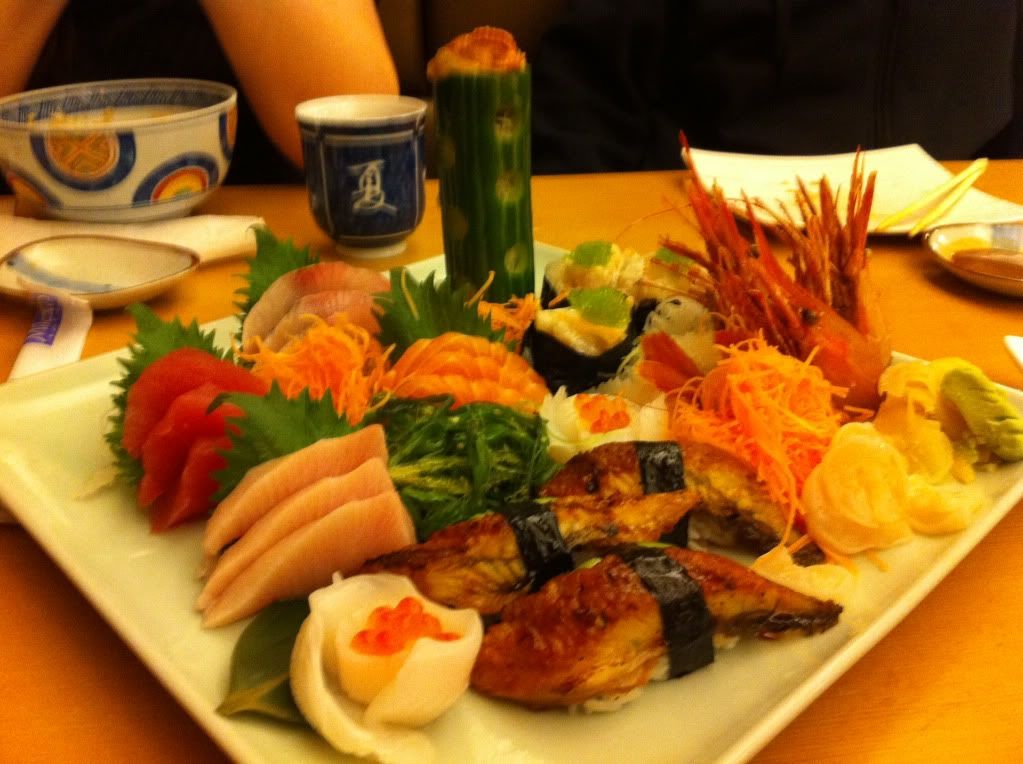 more jap food! my brother is good friends with the sushi chef at our fav. japanese restaurant so he always always always makes special sushi/sashimi combos that you can't order from the menu. loveee hookups! :)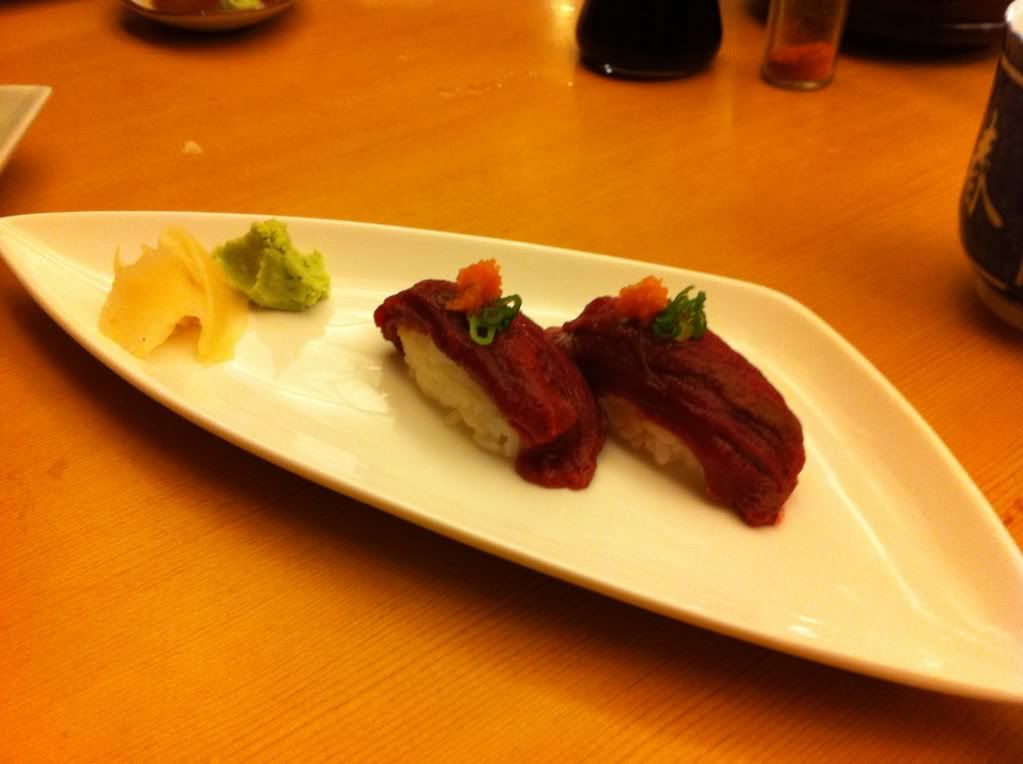 OMG bf and i tried RAW HORSE MEAT for the first (and last) time ever!!! hahaha the chef comes out and asks my brother if he wants to try horse meat and my brother tried it before so he declined but he ordered 2 for me and my bf to try. i love food and i'll try anything at least once, well most things. hahah so we did and um yeah lets just say i dipped a wholee lotta soy sauce on that badboy! hahaha it wasn't distgusting but i guess what made it worse was that i kept picturing mr. Ed in my head. it would have been ok if i didn't know what it was at first! hahah but it was a good experience and now i can say that i've tried horse meat! LOL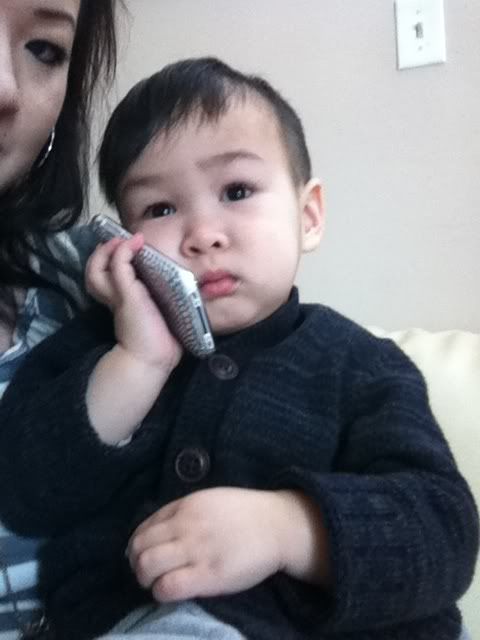 Kane on the phone with gramma...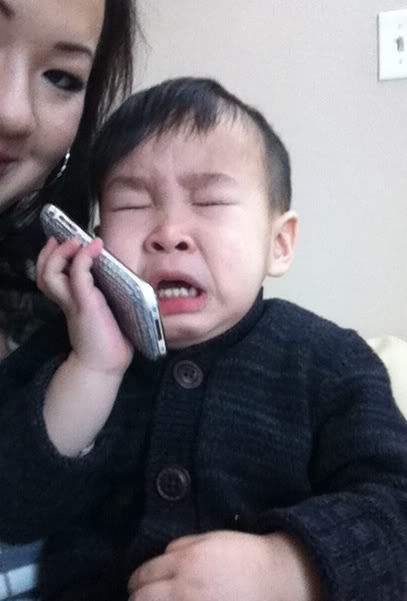 kane's reaction when gramma said she was gonna come over to babysit him hahahahaha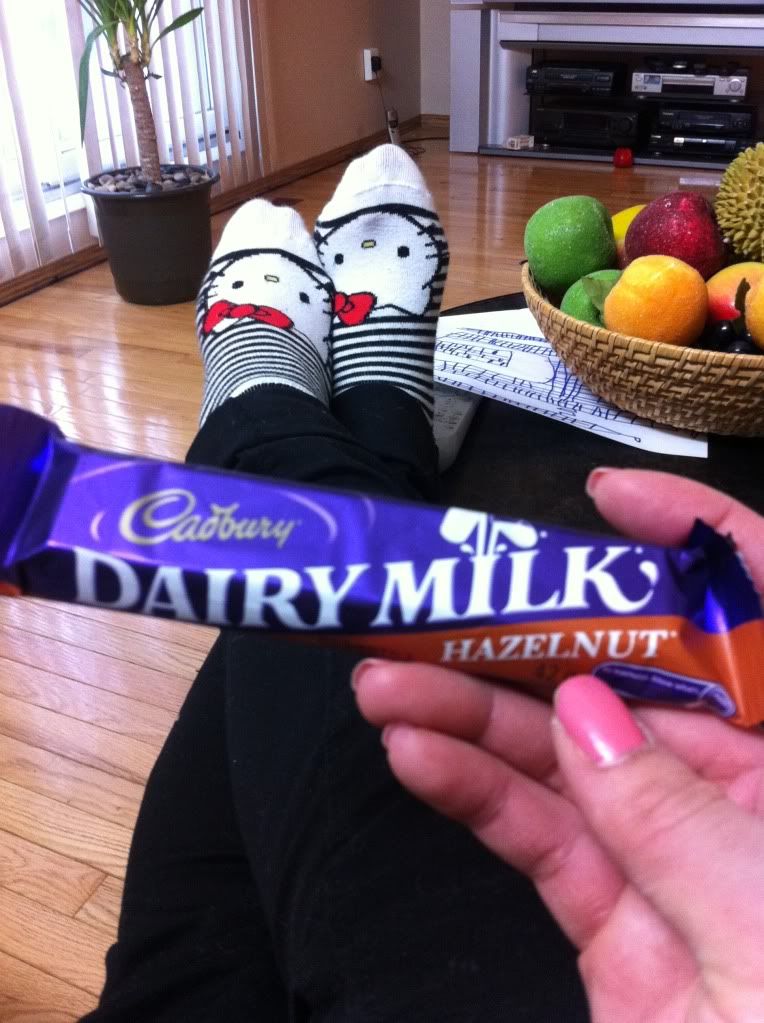 i'm not really a chocolate kinda girl but this is one of my favorite chocolates. hazlenut mmmmm. and one of my favorite pairs of socks ever. my little brother's gf got me a whole bunch of hello kitty socks when they went to England. <3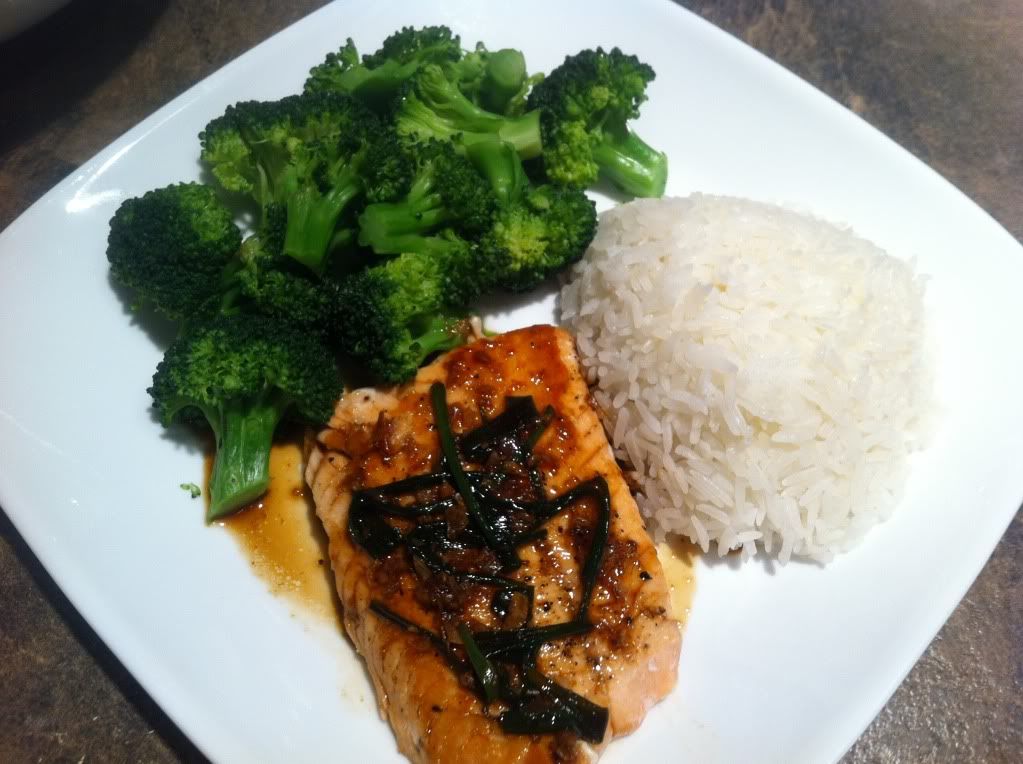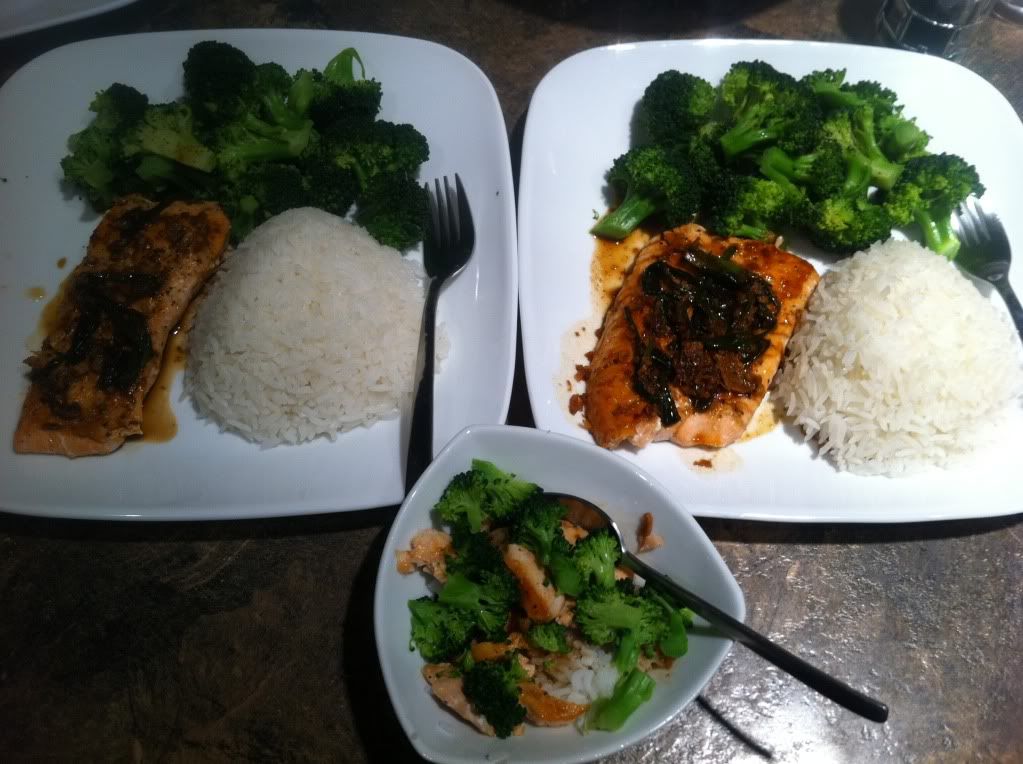 i love cooking for my little family! hehehe kane's portion is so cute


another one of my favorite vietnamese dishes. (i have alot ok! haha) banh xeo. i dunno how to explain it but it's like an egg batter pancake with pork and seafood fried to a perfect crisp. you eat it with fish sauce and a whole bunch of lettuce and fresh herbs. mmmmmmm! my future momma in law makes it the best, better than on the streets of vietnam.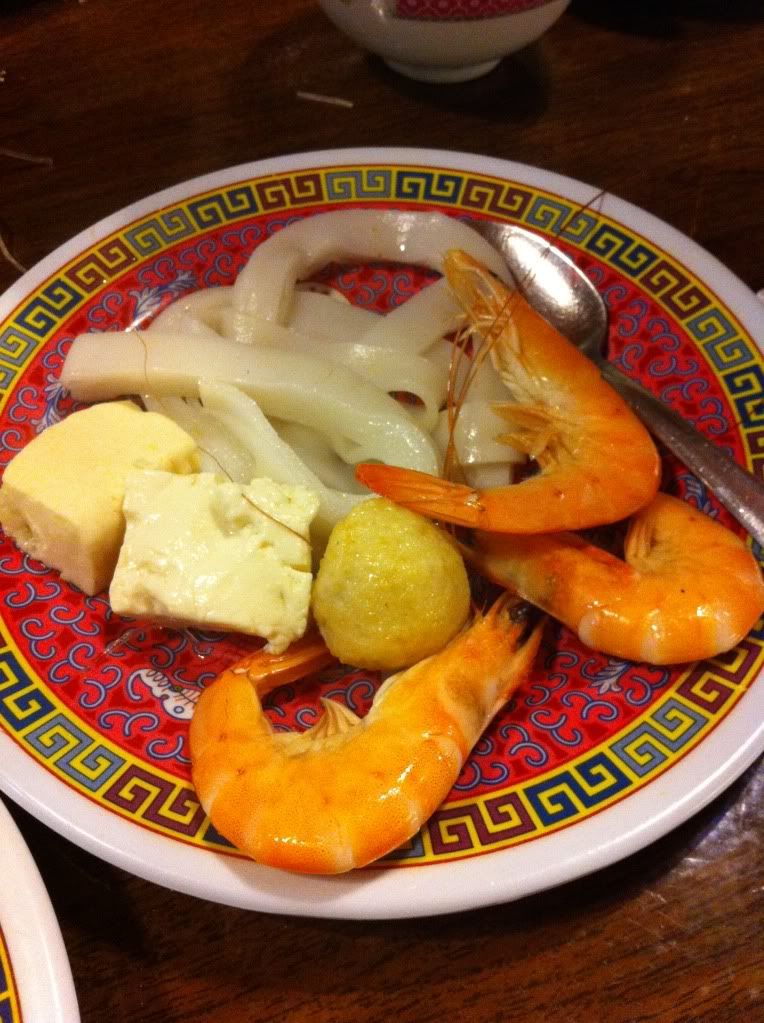 we love hot pot and always have it at home but we do have a favorite hot pot restuarant and we try to go there once or twice a month. and everytime we come this is what kane eats every single time. with soup of course. we put it all in a bowl with soup and a squirt of hoisin sauce and he gobbles it all up. such an eater, just like mommy! :)


mommy & son <3 <3 <3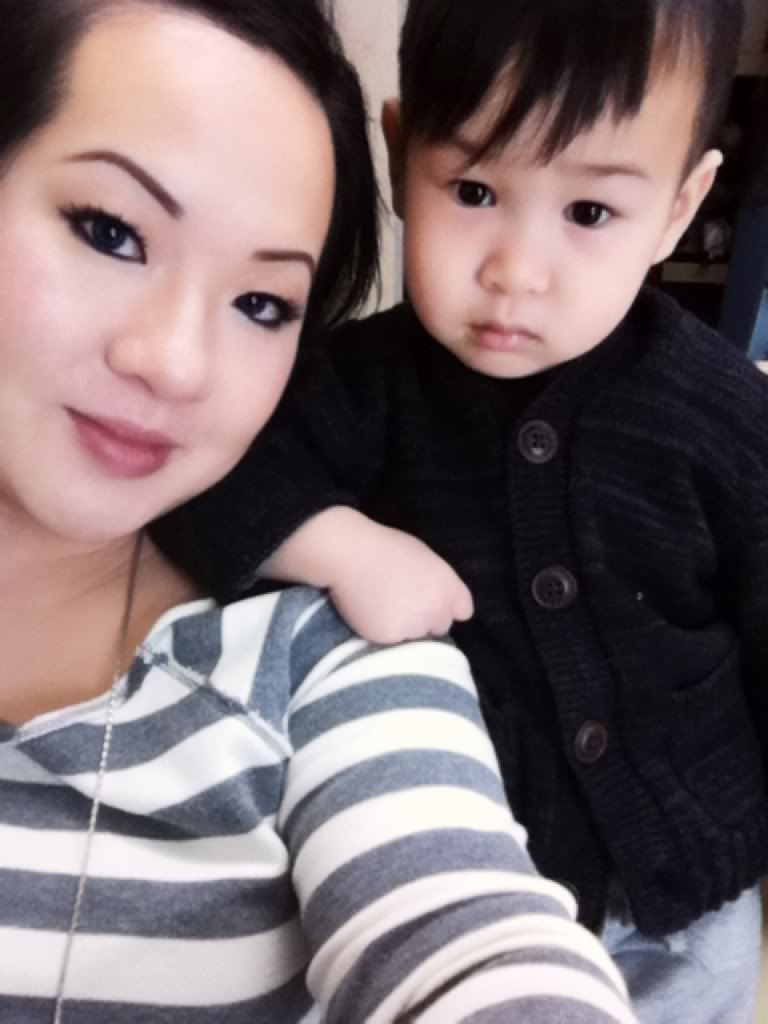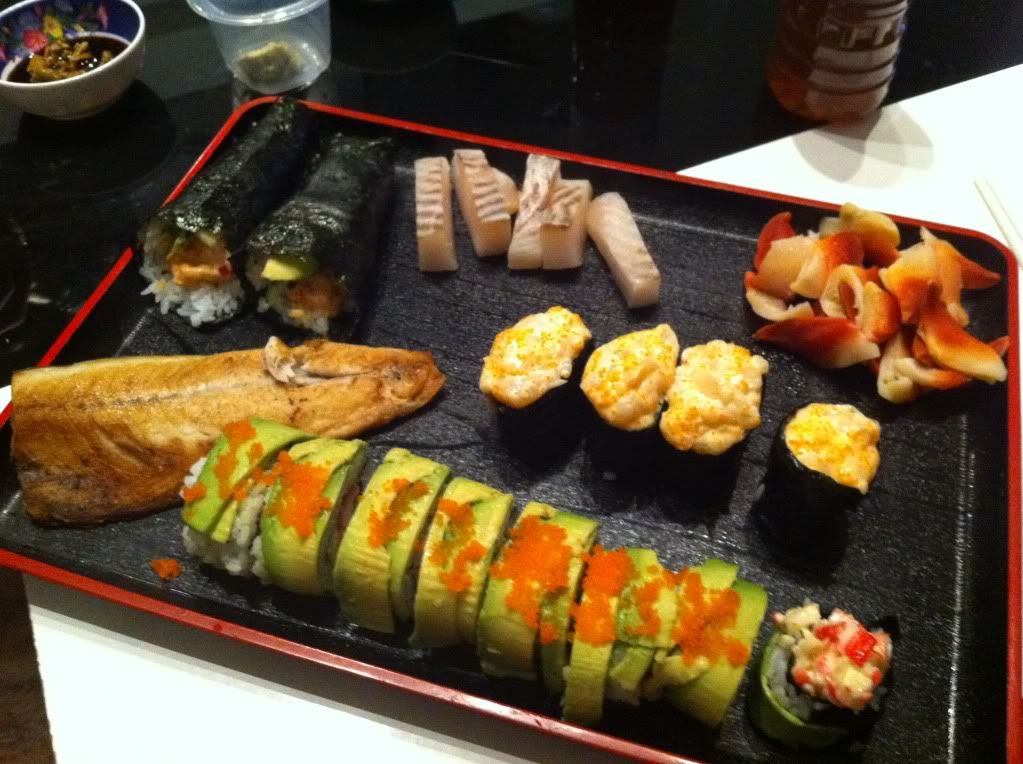 uhhh and more japanese. at home though. :) my bf is the best sushi chef!
so my mom is flying down on thursday to visit. nooooooooooooo! hahaha we haven't seen her since probably november? omg has it really been 4 months?? whoa. i don't think kane will remember her haha i have to mentally prepare myself for when she visits because she drives me crazy!!! we are ok when not living together but everytime she comes down she wants to stay with me and not any of my brothers. and every single time i go crazy. i know it's mean to say but it's true! i'm kind of happy to see her but i'm also dreading it. hahaaa she is so messy to live with, i can't stand it!!!! it's also a one way ticket so she can leave whenever she gets bored, or unless my brother's baby decides to come out then she'll stay longer. hopefully by then she will stay at my brother's house to help with the baby. muahahha
weather still sucks. snow is still on the ground. i want spring to come already!!!!!! please!!!!! i'm sick of wearing boots/uggs. i wanna wear heels! i wanna wear my new booties and all my new pumps!!! ughhhh